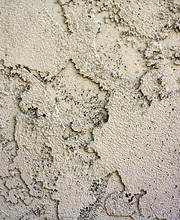 IPACOAT
---
Water-based, High Build Acryic Coating
DESCRIPTION: IPACOAT coating is a single component, water-based acrylic coating used to protect and decorate concrete and masonry surfaces.
USES: IPACOAT coating is a decorative and protective coating for vertical and overhead substrates such as concrete, masonry, block, stucco and other cementitious building structures.
ADVANTAGES:
Made in America
Available in smooth, fine and coarse textures
Highly durable
Excellent UV resistance and color retention
VOC compliant, water-based - easy clean up
Repels water and resists mildew and fungus growth
Breathable- will allow moisture to escape
PACKAGING AND YIELD:
Packaging: Available in 5 gallon (18.93 L) pails. Shelf life of 12 months in properly stored sealed containers.
Color: IPACOAT is available in 15 standard colors and white. Custom blended colors are available upon request. Contact your distributor for color matching details.

LIMITATIONS:

Minimum material, surface and ambient temperature must be 40°F and not to go below for 24 hrs.
Do not applied to horizontal surfaces or traffic areas
Maximum application temperature is 100°F
Do not allow material to freeze, can NOT be used if material freezes.
CAUTION – FOR INDUSTRIAL USE ONLY:
In accordance with federal regulations, do not apply unless Material Safety Data Sheet (MSDS) is available on-site. Consult MSDS before using this product. If contact with eyes or skin occurs, flush immediately with copious amounts of water and contact a physician. If swallowed, induce vomiting and CONTACT A PHYSICIAN IMMEDIATELY..
Downloads

For more
information please
call IPA Systems, Inc.
at 800.523.3834 or
215.425.6607
or email us at:
info@ipasystems.com